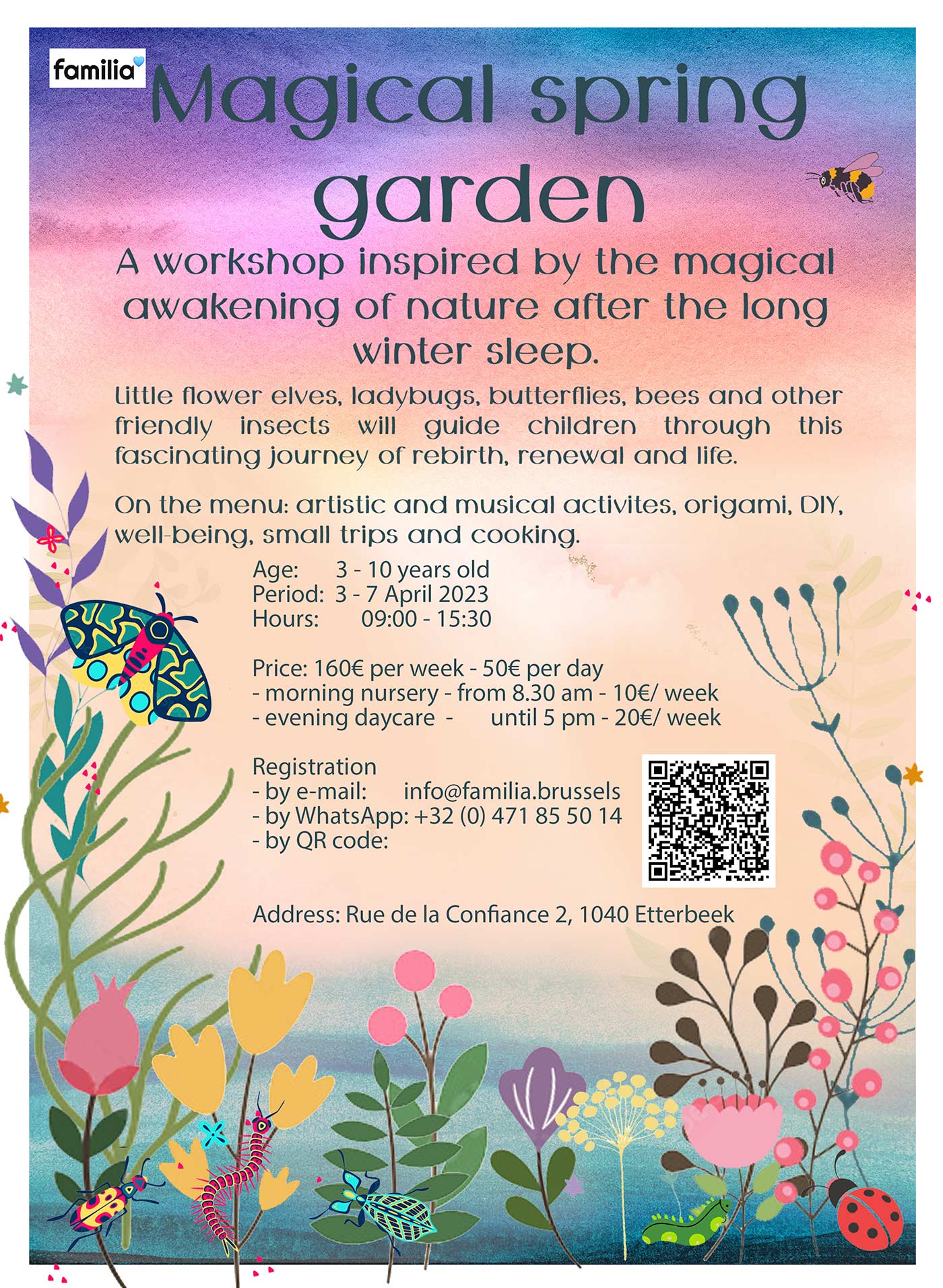 Magical Spring Garden at Familia
DATES: 3-7 April 2023
AGE: 3-10
If your children attend a Flemish school or one of the private schools in the Brussels Capital Region and you are looking for a camp in English and French, we can help you!
Our activities are designed to offer young children a joyful, relaxing holiday while exploring their artistic abilities and expanding their curiosity in a safe environment.
We are located in the European Quarter in Etterbeek (Brussels), close to public transportation: bus, tram, metro, and train.
Our outdoor activities are organised in the Felix Hap Garden, opposite our centre. There, children can discover all the wonders of spring!
REGISTER YOUR KID
---
Share this opportunity with your friends!