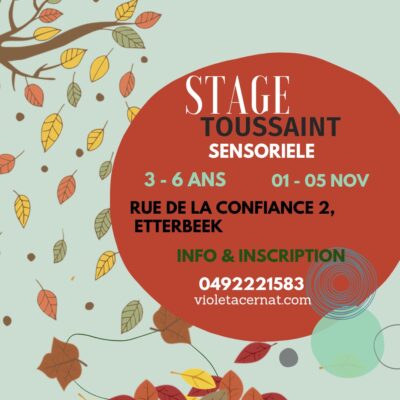 You are invited to discover our SENSORY TRAINING proposal for Toussaint for your children from 3 to 6 years old.
Between November 1 and 5, Violeta Cernat – multicultural animator and dance teacher – organizes a FUN, SENSORY AND CULTURAL COURSE on the AUTUMN theme in our secure space totally suitable for small children located in Etterbeek, Rue de la Confiance 2.
Our goal is to offer your children new and creative experiences every day to fully enjoy their vacation while having fun and discovering multidisciplinary activities and games.
INFO concerning the PROGRAM, ACTIVITIES, PRICES & REGISTRATION
Don't hesitate to share with your friends
💙