THANKS FOR YOUR PARTICIPATION
FOLLOW US ON FACEBOOK TO STAY UP-TO-DATE ABOUT NEXT EVENTS
---
Ready for spring?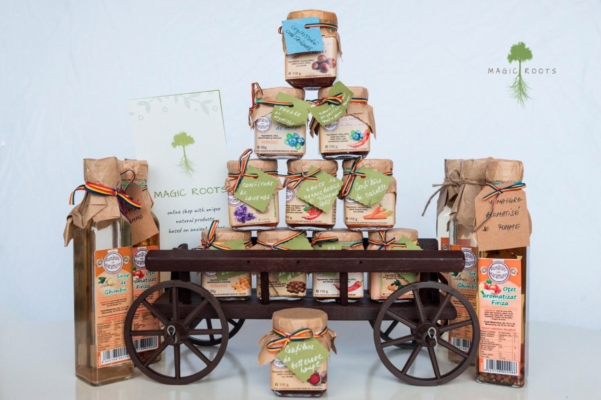 We are impatiently waiting for it, while preparing ourselves to celebrate it properly, in the Romanian way.
Come and travel with us in these beautiful Romanian traditions and join the Artisanal Spring Fair in Brussels 🇷🇴 🇧🇪
At the Artisanal Spring Fair 2021, you will discover authentic hand-crafted items done by small, but very talented artisans.
Last date: Sunday 7 March from 10 to 17
@ familia – Rue de la Confiance 2, Etterbeek / Bruxelles
PERFECT GIFT IDEAS FOR WOMEN'S DAY 💐
WHAT TO EXPECT
Martisoare
Romanian blouses
Artisanal foods
Natural honey
Beauty care products
Hand-crafter jewellery and much more
WHO
Come and meet these amazing and creative participants:
Alexa Natural Cosmetics
Daniela Iacob
The Romanian Blouse
Stella Ciobanasu
Mona Nourescu
RO 100
Magic Roots
WHEN
From 10.00 to 17.00 on
Sunday 21 February 2021
Sunday 28 February 2021
Sunday 7/3 March 2021
WHERE

familia, Rue de la Confiance 2, Etterbeek / Bruxelles (directions)
FREE ENTRY
Dive into the celebration of spring and indulge yourself with some unique flavours and particular art. See you there!
REGISTER HERE
You can also join our Facebook Event
IMPORTANT
Payments can be made mostly with cash or via Bancontact app on mobile phones. We advise you to bring cash to purchase the items your heart desires.
COVID-19: It is of utmost importance to protect everyone's health, therefore a limited number of people can shop at the same time (children under 12 are an exception).
Masks are mandatory and don't forget to wash your hands.
Thank you so much for joining us at "familia" (Rue de la Confiance 2, Etterbeek), and for sharing this invitation with your friends as well.